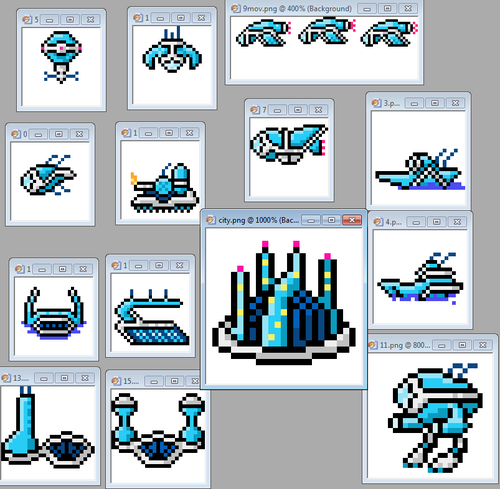 Surprised to see me?
I know I'm surprised to be posting anything here. I finished Core Stratagem four years ago, and after two expansion updates, basically forgot about it. I still play it myself when I feel the itch, but pretty much assumed I was done with the game as a developer.
Then a couple months ago, an Itch user started making YouTube videos about CS. Then, just this past week, Itch featured it on its Winter Sale page, someone posted about it on Reddit, and all of a sudden there are people playing the game! Nobody's more surprised than I am.
As a way of saying thank you, I decided to make a return to CS and design one last Faction to add to the game. The source code is lost now, and the existing Factions are already stretching the bounds of the game's code infrastructure, but I think I've managed to build a set of units that plays in a unique and interesting way in spite of not being able to make any code changes to add new features.
I'll update again within the next week or two, but in the meantime, here's a sneak peek...