NeuraQuarium
1.161 - Taxonomy Tagging, Stats View Overhaul, Big-Eyed Babies
---
Back with another update!


The selected critter stats view has been completely overhauled. Colorful (and readable) bars replace the unbroken wall of text from before. Don't worry, the full stats are still on display as well! Additionally, space has been added to show a Critter's taxonomic tags -- which brings us to...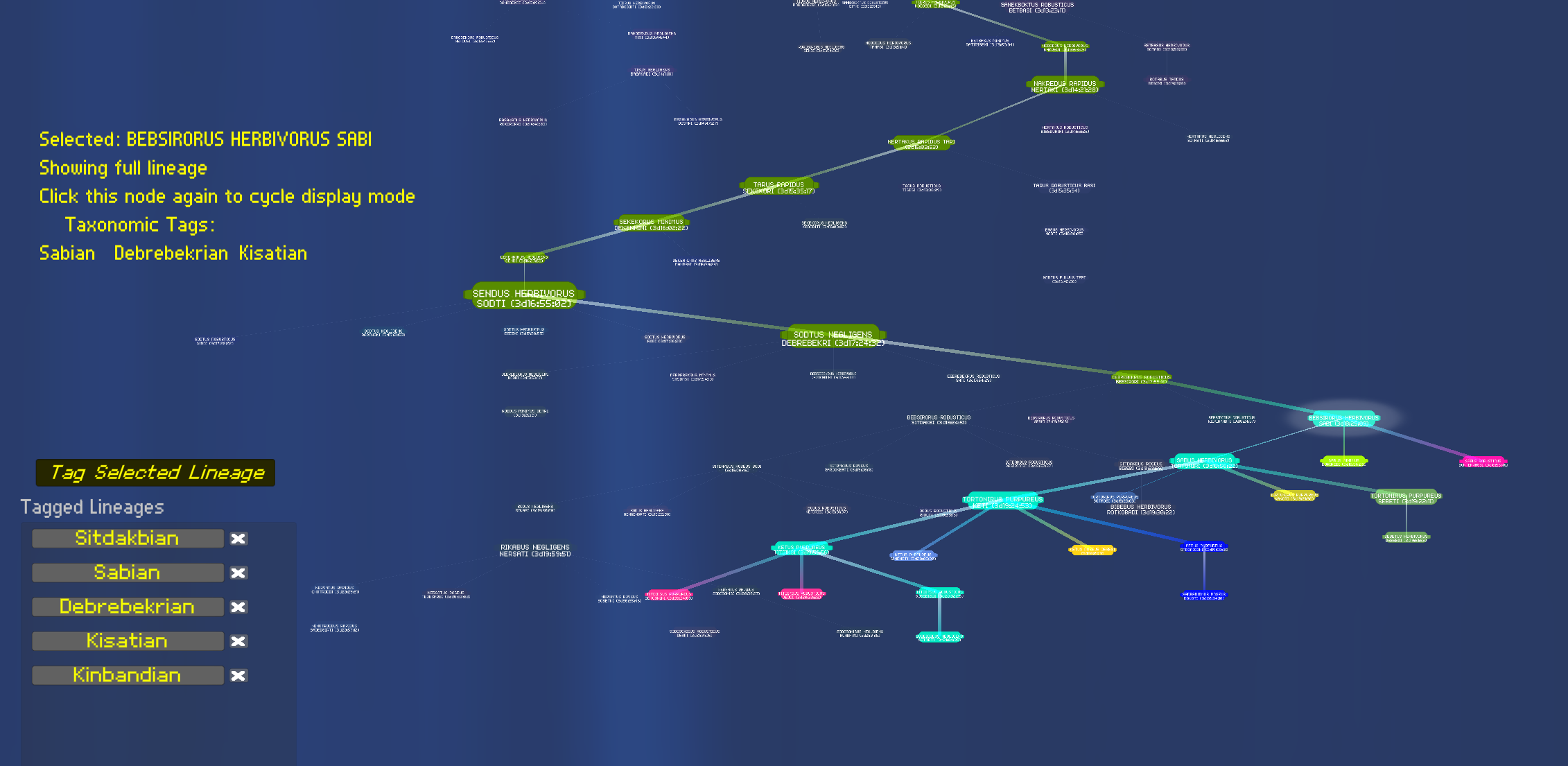 You can now tag a lineage from the Taxonomy View. This adds a tag to all of that subspecies' descendants, and allows you to quickly filter between lineages you've tagged. No more hunting through overlapping trees to find the branching point from four hours ago!
As a final bonus update, baby Critters now have gigantic eyes. You're welcome.


Files
NeuraQuarium for MacOS
81 MB
Nov 18, 2022
NeuraQuarium for Windows
71 MB
Nov 18, 2022
NeuraQuarium for Linux
85 MB
Nov 18, 2022